Erectile dysfunction (ED)
6 of 9
Using a penis pump to get an erection after radical prostatectomy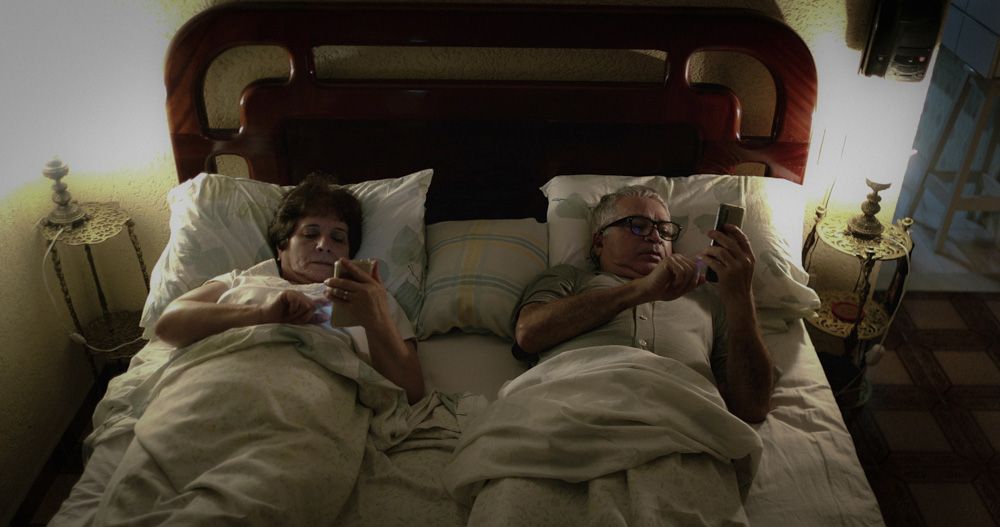 A penis pump can help you get your sex life back on track after prostate cancer treatment. It's important to know how they work, the pros and cons, and how to choose the right one. We've got you covered below.
What is a penis pump?
Vacuum erection devices, or penis pumps, help you get and keep an erection. They are also called vacuum constriction devices, vacuum pumps or penis pumps. A penis pump is essentially a tube that you put over your soft penis to help you get an erection when it's time for action.
Do penis pumps work?
Vacuum erection devices are successful in producing an erection for 8 out of 10 men. They also help prevent penis shrinkage when used as part of penile rehabilitation after prostate cancer surgery. There is no medication in a penis pump, and they can be more convenient than using erection pills.
How exactly do vacuum erection devices work?
You may be wondering what a penis pump does. Penis pumps consist of a plastic tube with a pump at one end and a constriction band placed at the other end.
The plastic tube is placed over the entire length of the penis.

Operating the hand or battery-powered pump attached to the tube creates a vacuum around the penis.

The vacuum forces blood into the penis and creates an erection.

The penis ring (also called a constriction band) is slid off the end of the plastic tube and onto the base of the penis. This helps maintain the erection by trapping the blood in the penis.

*The ring should be worn for no longer than 30 minutes to avoid bruising or damaging the penis.
Your penis will return to its normal size when the penis ring is removed
Pumps can be used daily and come with instructions. It may take a while to learn how to use them properly, but you'll get the hang of it.
Benefits of using penis pumps
Most men can get enough of an erection to have penetrative sex

No ongoing costs—once you've bought the pump (and maybe some lubricant)

Lower risk of side effects or complications

Not invasive like penile injections or penile implant surgery

Can be easily used with medications or a penile implant if required

Might help with getting back natural erectile function after prostate cancer treatment
What are some drawbacks of penis pumps?
Although they have fewer risks and side effects than other erectile dysfunction treatments, there are still some unwanted effects you should be aware of. You may notice the following when using a pump:
A discoloration or bluish appearance of the penis while the penis ring is in place (which disappears when the ring is removed)

Penis may feel cold while the ring is in place (because the ring does not allow blood to enter or exit the penis)

Pinpoint-sized red spots may appear under the skin (this could be due to too much pressure being applied or the penis ring being too tight)

Pain or bruising along the penile shaft

Greater likelihood of your penis slipping out during certain sexual positions. (Once you use a pump, your erections point downwards rather than forward or upward. Depending on the type of sex you have, you might have to switch it up so your penis doesn't slip.)
While vacuum erection devices are safe for most people, there are potential risks to be aware of:
An increased risk of bleeding if you are also taking blood-thinning medications such as warfarin (Coumadin), aspirin, or NSAIDs like ibuprofen or naproxen.

An increased risk for blood clots or bleeding if you have sickle cell anemia or another blood disorder
Talk to your doctor about all of your health conditions, any other erectile aids you've tried, and any medications you take, including herbal supplements. This will help prevent potential problems.
The importance of using a medical grade penis pump
Make sure you use a medical grade penis pump – one that has been properly tested and received proper health regulatory approval. For example, you don't want to use the same kind of penis pump that comes from a sex shop.
Using vacuum erection devices to get an erection: tips for success
While all penis pumps come with instructions for using them, it'll help to know what to expect and how to address any unwanted effects. Here are some tips and suggestions to successfully getting an erection with a pump and what to do in case of side effects.
How to use a penis pump
There may be some small differences in the instructions for using various VEDs but here are some general tips that can help get the device on and off your penis easily, and keeping the penis erect after using the pump
Shave the hair near the base of your penis to avoid it getting caught in the device.

Apply a small amount of personal lubricant like KY-Jelly on your penis and the open end of the VED—this will help your penis to slide inside it more smoothly.

Make sure the tube covers the whole penis.

Use the pump to create just enough vacuum pressure to get an erection—too much pressure may injure the penis.

Once you have an erection, slide the penis ring off the end of the tube and onto the base of your penis. This keeps the penis erect.

*Make sure the ring does not stay on for longer than 30 minutes at a time.

Removing the ring will bring the penis back to normal. Applying more lubricant can help slide the ring off more easily.
Tips for having sex after using a penis pump
When you use a pump to get an erection, it doesn't mean your entire penis will be hard. Your penis will only be hard beyond the penis ring and the part of the penis that's inside the body that doesn't fill with blood. This can cause your penis to rotate. The rotation, along with your erections pointing downward, mean there's a greater risk of your penis falling out in certain positions.
So, what can you do to prepare for sex?

Have your partner in the top position during sex.

Plan your sexual activity so the penis ring doesn't stay on for longer than 30 min—blood cannot enter or exit the penis during this time so to be safe don't leave the ring on for longer than 30 minutes at a time.

Be prepared for your penis to become cool to the touch—this is due to the restricted blood flow when the penis ring is on.
Things to consider before getting a vacuum erection device
Talk to your doctor:
You can get a pump without a prescription, but to make sure you get one that is safe and suits your needs, it's best to talk to your doctor beforehand. They might recommend or prescribe a specific type.
If health insurance is a factor, having a medical grade penis pump prescribed by your doctor may help get some or all of the cost covered.
Make sure your pump has a pressure gauge or vacuum limiter:
As mentioned earlier, too much pressure could potentially injure your penis. A pressure gauge will allow you to track the amount of pressure being applied and a vacuum limiter will stop you over-pumping.
Get a pump that is approved for use
This is to make sure you buy a safe and effective pump. Approval is given by the FDA in the United States, Health Canada in Canada, the TGA in Australia, EMA in the UK and Ireland, and MedSafe in New Zealand.